Members of the Cape Dory Sailboat Owners Association, Inc. are cordially invited to attend the 23rd Annual Meeting in Winthrop, MA.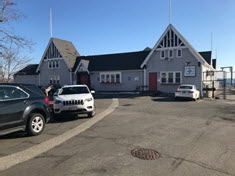 The 2019 Cape Dory Sailboat Owners Association's annual meeting will be held during the weekend of 25-27 October, at the Cottage Park Yacht Club, Winthrop, MA located on the shore of the northern entrance to Boston Harbor.
Cottage Park Yacht Club is conveniently located less than 5 miles from Boston's Logan International Airport and within sight of the Boston skyline. For members arriving on Friday, we are planning informal dining at the Belle Isle Seafood Restaurant, a nearby local place to enjoy some great New England seafood, (they have burgers too!)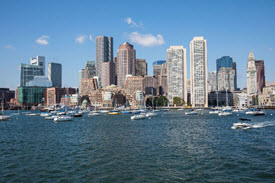 Saturday morning (10/26) we'll start the Meeting with an opportunity to meet and greet our Commodore, Pat Noonan, and our National & Fleet officers. We'll then enjoy a hearty breakfast/brunch buffet at the Cottage Park Yacht Club. During this morning session we'll have time for some CDSOA Business discussions and nominations of officers.
After breakfast we'll adjourn for some sightseeing and lunch in Boston. Travelling aboard the Winthrop Ferry Valkyrie, we'll cross Boston Harbor (traffic free) and disembark at the New England Aquarium Pier. The NE Aquarium, which is a great place to visit on its own, is located in the heart of one of the most culturally rich areas of Boston. Within easy walking distance of Quincy Market, Faneuil Hall, Water Front Park and the North End. You will have no trouble finding great places to eat, shop and to enjoy historic downtown Boston sights! If you choose to wander to the North End, try an Italian pastry at Mike's or Modern Bakery -- delicious! If there is sufficient interest, we'll also plan to have a professional guided tour available of the famous Freedom Trail.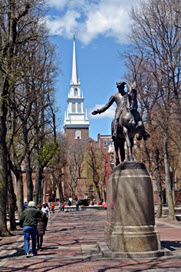 We'll be returning from Boston to Winthrop on the Valkyrie in the late afternoon. We'll resume the program with cocktail hour, beginning at 6:00pm at the Cottage Park Yacht Club (Dark & Stormies will be available). Dinner features a sumptuous Italian style buffet with fancy desserts from the Boston's North End. After dessert, we'll resume our general business meeting, concluding with the election and installation of our 2020 Officers and Board of Directors. We'll also be treated to a presentation by our accomplished Northeast Fleet sailors on their most recent Cape Dory offshore sailing experiences.
On Sun (10/27) at 10:00 there will be a meeting for the CDSOA officers and directors in the Cottage Park Yacht Club conference room.
Details about this event, travel considerations, and lodging information appear in the document linked above. Please mark your calendars, let us know if you have any questions and if you would be interested in the Freedom Trail tour. Please send your registration and check, made out to Cape Dory Sailboat Owners Association, using the form accessible from the above link.
We are looking forward to seeing you in Winthrop and to a great time at the CDSOA 23rd Annual Meeting!
Questions? Contact Northeast Fleet Captain Bob Lascelles: Email: rlascell [at] gmail [dot] com or by phone at 207-450-0854; or CDSOA Commodore Pat Noonan: Email: nanoonantap [at] gmail [dot] com or by phone at 251-404-3794.