Specifications: Handy Cat
Disclaimer: The CDSOA is a private voluntary social club. The CDSOA and this Web site are not associated with and do not represent Cape Dory Yachts, which is a division of Newport Shipyards Corp., nor any other yacht builder.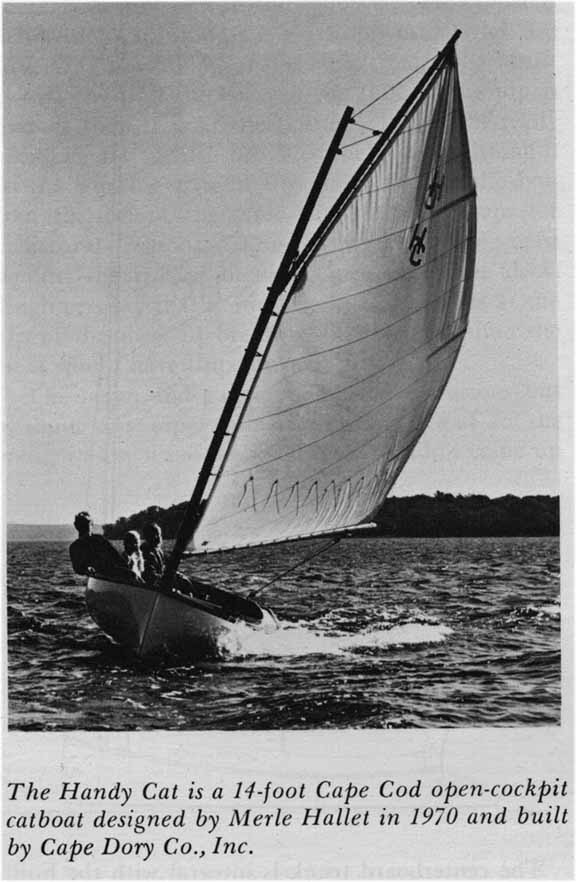 Specifications

| | |
| --- | --- |
| L.O.A.: | 14' |
| Beam: | 5' 8" |
| Draft (board down): | 4' 6" |
| Displacement: | Approx. 750 lbs. |
| Sail Area: | 141 sq. ft. |
| Designer: | Merle Hallett |
| Years Built: | 1969 - 1975 |
| Nr. Built by Cape Dory: | 172 |
This pretty little fiberglass-hulled gaff-rigged boat was designed by Handy Boat's Merle Hallett in 1969. She has an LOA of 14 feet, a 68 inch beam, 750 pounds displacement, and is set up to sail as a Cat. The craft has 141 square feet of sail area assuring that she'll be alot of fun to sail. The draft of this sailboat, board down, is approximately 4 '6" but she can get into those shallow spots with her board up.
Sailing is a wonderful activity and can provide you, your family and friends with many hours of enjoyment. The Handy Cat delivers on that promise.
The Handy Cat was initially built by Cape Dory, later by Nauset Marine in the 1980s, then by Handy Boat in Falmouth Foreside, ME and now by Stroudwater Boatworks in Maine..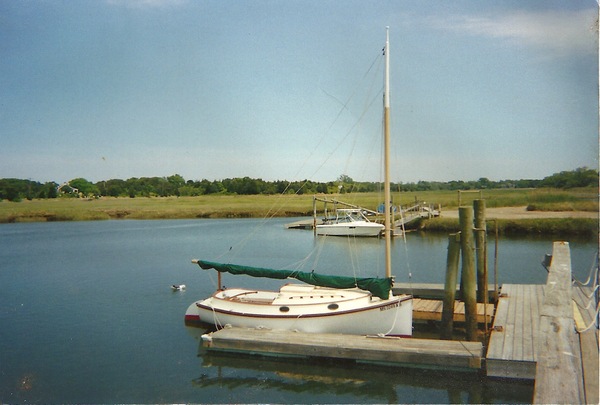 Be sure to download the following documents relating to your Cape Dory:

Last updated June 26 2010. Additional information is always welcome. Email webmaster@capedory.org.